Addison Graphics produces Corporate Image and Marketing material for Print and Web Media.
Since 1978, Addison Graphics has served the lower mainland of British Columbia, Canada with quality printing and web design.
We design and deploy:
Websites
Brochures and other printed products
Corporate Image (logo, stationery)
Copywriting
Direct Mail Marketing
Assisted Publishing (newsletters, advertising publications, literature)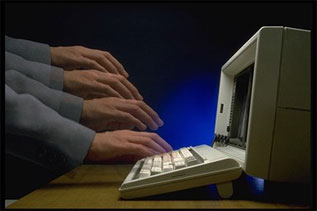 Addison Graphics was on the leading edge of computer-composed printed materials. Above is an image of an Osborne personal computer, which was the first PC we used for typesetting circa 1982. It was also used in development of early instances of our Integrator software package. It's currently tucked away in our computer museum storage.
Don't worry, we now use modern Apple technology for your websites, printed materials and software design!